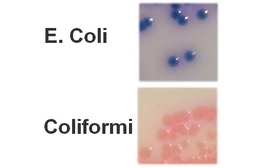 CCA MEDIUM
CCA MEDIUM is formulated in according to the ISO standard 9308-1:2014. It is a chromogenic medium, used in wather analysis to detect of E. Coli and total Choliform in water.
The colonial differentiation is due to the chromogenic mixture. Chromatic identification of E. coli and total Coliform is easy for the user.
We produce and sales CCA Medium (iso standard) in: petri dish ready to use or dehydrated in packaging of 100 g or 500 g.
WHERE to Find Us
Zona Industriale Macchiareddu - 7 Strada Ovest 09068 - UTA - (CA)
Email
microbioldiagnostici@gmail.com
Contacts
070 247425
070 247162
Hours
Lun-Ven:
08.00/13.00
14.00/17.00