Our company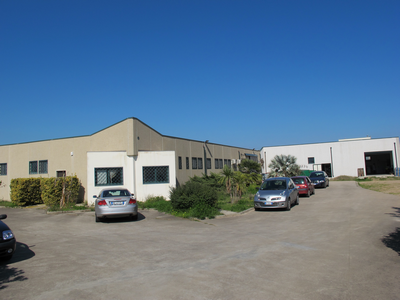 Since 1986 Microbiol® has produced and sold products used in diagnostic microbiology. Our company has been certificated with UNI ISO 9001:2008 for almost two decades.
The headquarter is situated in the industrial area of Cagliari, the capital of Sardinia (Italy). In our establishment we work with modern equipment in order to work in a sterile environment. Thanks to exceptional raw materials, we make high quality products like supplement; dehydrated media ready for use in petri dishes, test tubes, slides and bottles, tests for bacterial identification and indicators for microbial sterility tests.
The satisfaction of our clients is extremely important for us and we do our best to ensure it by having frequent and strict quality tests executed in our own laboratory of quality control. We work with the best courier companies (national and international) to obtain short shipping times.
In our laboratories and in cooperation with the University of Cagliari, we are continuously engaged in experimental research projects with the object of improving and developing new products.
Until now we have introduced the following innovative products:
LINEARCOUNT ® New linear system for isolation and quantification of bacteria M.T.X. ® New selective medium for isolation and identification of Enterococci.
HELICOBACTER PYLORI III generation of medium for enrichment, isolation and transport of samples.
HYDROBAG ® New single dose package. The culture medium dissolves together with the film that contains it
LINEARCOUNT ® AERO – MICRO multi medium system for isolation of aerobic and microaerobic bacteria, without separate incubations.