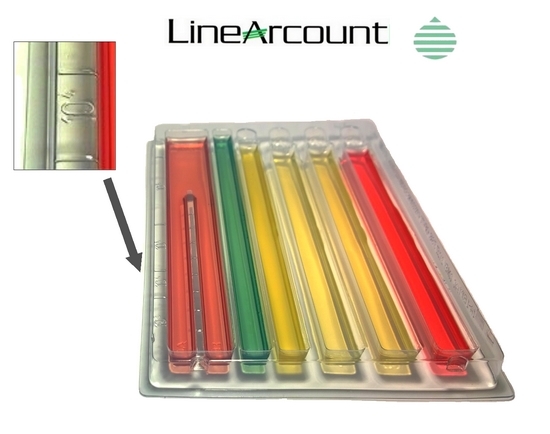 Linearcount 6 ®
Linearcount 6 has been developed to allow the microbiologist to perform a quick and exact bacterial counts, accompanied by a perfect isolation of the colonies, thus giving the opportunity to make a first presumptive identification of the sample on a single support, with an extremely reduced manual dexterity.
The 6 culture media on a single support determines a considerable saving of space, facilitates the reading and the linear sowing greatly simplifies the procedure for determining the bacterial load in the sample.
** The media, in addition to the standard combinations shown on the website, can be chosen by the customer according to their needs, further optimizing the application of linearcount in microbiological analysis.
---